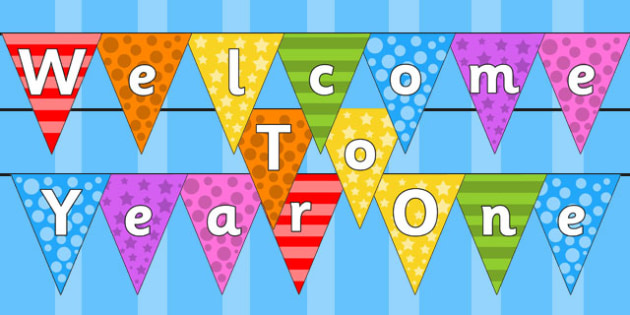 SPRING TERM 1
WEEk 4
Week beginning the 30th January
This week we looked at Mark Rothko's artworks. We spoke about how he uses colour, patterns, texture and shapes by combining secondary colours. We created our own colour fields using colours that reflected our emotions as well as creating secondary colours.
In our Geography lesson, we are learning about direction and we created our own compass.
WEEK 3
Week beginning the 23rd January
We are learning about Everyday materials in Science. This week, we were learning about what materials are used for different common objects. We got to have look at and feel the objects before sorting them into the correct material groups.
We also completed our works of art that was inspired by Piet Mondrian.
WEEK 2
Week beginning the 16th January
This half term we are learning all about Poetry. The first poem we are looking at is called 'Dad and the cat and the tree' by KIt Wright. We listened to the poem and discussed all the funny parts of the poem. We then got to act out the poem - this was lots of fun. We got into groups worked together to sequence the poem.
WEEK 1

Week beginning the 9th January
This week we have been working really hard in Maths. We made our own subtraction number sentences.
In Art we leant about Piet Mondrian. We looked at a few of his art pieces. We spoke about primary colours and the shapes he uses in his abstract art. We then got to create our own art pieces.
Autumn Term 2

WEEK 6
Week beginning of the 5th December
This week for Science we worked in our groups to discuss what things are our senses are used for. We then created posters placing the correct pictures in the matching sense poster. We are getting better at doing group work and are remembering to listen to each other and respecting our friend's opinions especially if they are different from ours.
We also got to decorate our class Christmas tree.
On Friday morning, we were learning how to create an acrostic poem all about a snowman. While we were thinking of some words to help us create sentences it started to snow/sleet. We quickly popped outside to play/stand in the falling snow. This really helped us to inspired us to create some interesting sentences for our poem.
WEEK 5
Week beginning of the 28th November
We have been working really hard to learn all our new phonics sounds. We are trying really hard to be more independent with our reading and our spelling.
WEEK 4
Week beginning of the 21st November
In Geography we are learning about our school and our local area. We used the iPads to find Scoill Vallajeelt on Google maps. We spoke about the different views you can use to see our area. We then went looking for different areas around Douglas. It was quite tricky as our fingers often pressed the wrong buttons and we had to learn how to get back to the page we were using.
WEEK 3
Week beginning 14th November
In Maths we are learning about part whole models to help us with composing and decomposing numbers. We used concrete equipment to help us work out some tricky work.
We ended off the week with a Children in Need dress down day. We went to the sports hall where we had fun participating in all of the Year 6 children's activities. Many of us won some yummy prizes!
WEEK 2
Week beginning 7th November
In class we are working really hard with our phonics and reading. At the end of each school day we have story time where Mrs Maurel reads a story to all of us. However, this week Eliza had the honour of reading a book during story time. Well done Eliza, you read your story beautifully. We are all looking forward to hearing more stories from other children.
WEEK 1
Week beginning 31st October.
On Wednesday we welcomed our parents into our class for our Stay and Learn session. During this session we were discussing our feelings. We read the book ' The Colour Monster' and discussed the monster's different emotions. We then got into small groups to talk about different emotions that we could experience. We got a picture of the colour monster and we had to draw a picture of one of the emotions we were discussing. We all had fun chatting and draw our pictures (especially our parents!)
WEEK 6 Week beginning of the 17th October
This week presented our Harvest Assembly to our parents. Mrs Maurel was very proud of us as we all did our very best. We have now finished learning about harvesting. We created our own harvest patterns using pictures that represent different. harvesting aspects.
WEEK 5
Week beginning of the 10th October.
This week we have been practising for our Harvest Assembly. We have been learning our lines, songs and poem. We have been really busy creating our own props too.
WEEK 4
Week beginning 3rd October
On Friday we had a Under The Sea dress down day. We came dressed in sea colours and some sea creatures.
On Wednesday we went on our first outing. We went to Bemahague High School to watch a concert called Peter and the Wolf. We really enjoyed listening to the story and we learnt about some of the instruments we were listening to.
WEEK 3
Week beginning 26th September
We have started making our Under the Sea display for the hall. We have drawn and painted turtles and made some snorklers!
On Friday, we had a visit from The IOM Creamery who told us all about how they collect milk and turn it into butter and cheese. We made our own butter by shaking cream in a bottle and tasted some cheese!
We had a lot of fun in our Dance session with Laura this week. We were working on our balancing and skipping. We have already improved so much in our balancing, movement and listening. We are busy learning new dance steps to one of our favourite songs.
We always start with a quick warm up to get our muscles ready.
It was tricky balancing in a small hula hoop.
Learning our new dance moves for our song.
WEEK 2
Week beginning 19th September
In Maths we have been working on sorting objects into different groups by colour, size, shape and type. We had lots of fun working in pairs to try to think of the different ways we can sort our objects. We also were focusing on counting the correct number of objects in each group.
Here we are sorting our insects into colour groups.
We have sorted our insects into groups according to the type of insects.
We have sorted our fruit into groups that can be peeled and not peeled.
WEEK 1
Week beginning 12th September
This half term we are learning about the Harvest Festivals. We learnt all about some of the machines that the farmers use for harvesting their crops. We then created our own harvesting patterns using some images that we have spoken about during the week.